It is HOT. I hate to admit it as I whined about it more than any person should ever whine, but I do miss those cold days we had last winter around Christmas. It doesn't normally get very cold during our winters here by the bay in South Texas, but this past winter was the coldest one in the 5 years I've lived here.
Ohhh what I would give for just one day this month to be COLD, where I can snuggle under all my covers instead of throwing them off and sweating like a pig.
But hurricanes, please stay away. You are NOT what I'm lookin' for,
thank you very much.
I think even my ipod is missing Christmas time a bit, as I've noticed Christmas songs keep popping up on shuffle....alot more than usual. HMMMMM....
But know what else I miss terribly???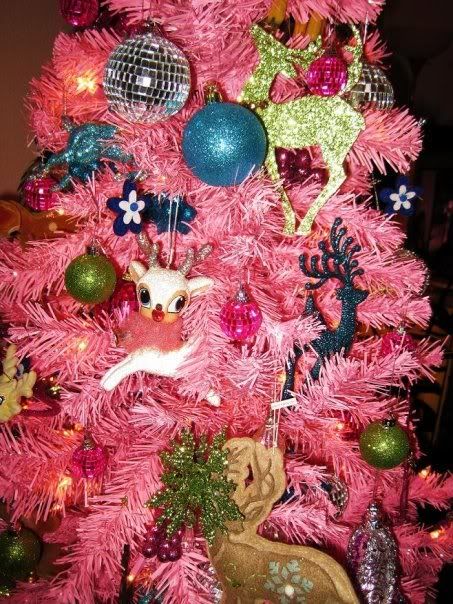 MY 6FT TALL HOT PINK TREE. COMPLETELY DECORATED IN ALL REINDEER ORANAMENTS.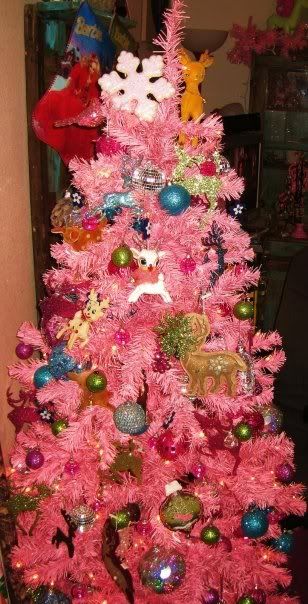 AND THE PRESENTS UNDER IT! Ohh how I miss these pretties. I bought that paper at Victorias Secret like 5 months before, it had little deer in scarves, and PINK AIRSTREAM TRAILERS. $1.99 a roll.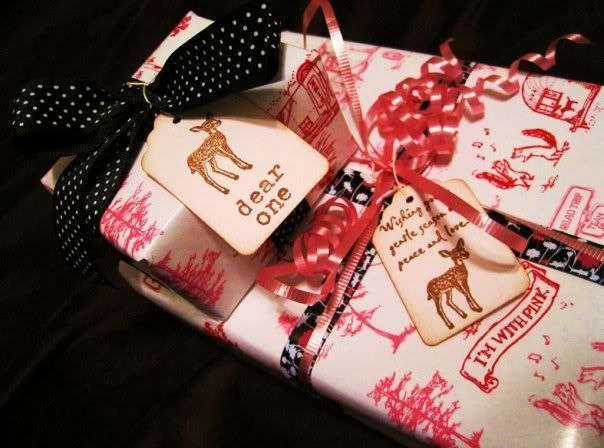 And the sweet little tags I bought from Etsy. Cannot remember from where, but she had the cutest little tags and I couldn't resist.
And pink leopard ribbon! And rhinestones! Oh. So. Cute.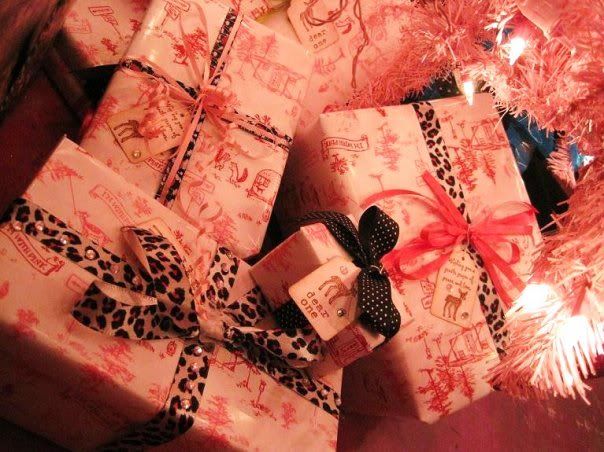 I even miss the CAMO wrapping paper I got for all the boy presents....okay, okay I added RHINESTONES to it, but come on! You know you would have done the same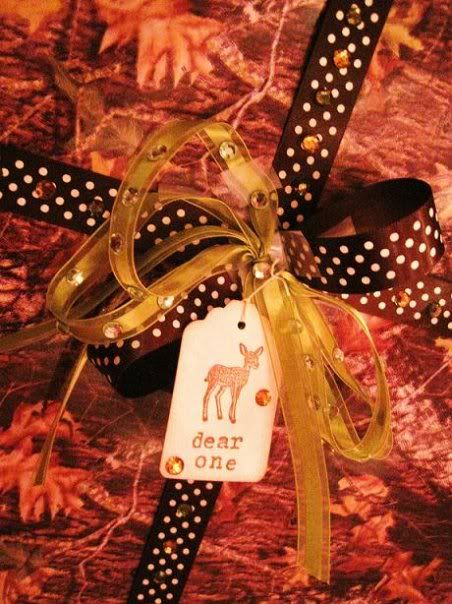 AND MY CUPCAKE TREE IN MY BATHROOM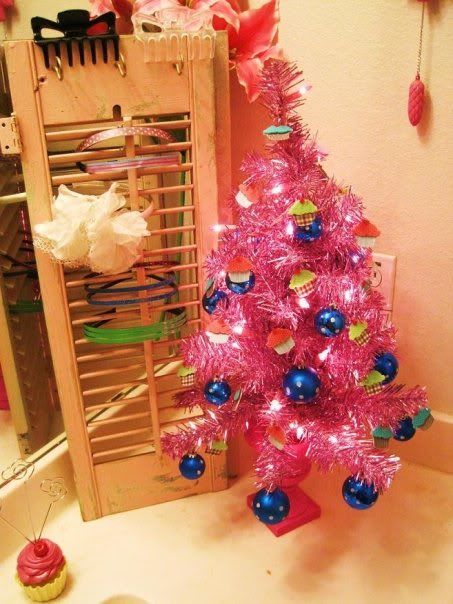 AND MY MOST FAVORITEST FAVORITE CUPCAKES IN THE WHOLE ENTIRE WORLD....
Cream filled snickerdoodle cupcakes...WITH DEER. MY MASTERPIECE.